Have you ever wondered what life was like in the late 17th century in New England? Perhaps you've worked on a family tree and have listings of people, dates and places but asked yourself how your ancestors really lived and what events shaped their lives? If you have, then this book is for you!
Published in August 2002 by Stewart Publishing & Printing, "Godfrey Nims - A History of Colonial New England" by Denise Janet Choppin is now available in hard cover edition. The book contains 128 fully indexed pages (with endnotes) of history pertaining to Godfrey Nims, Deerfield Massachusetts and New England as well as an additional 126 pages of 13 generations of Nims descendents - 620 complete families all completely indexed in alphabetical order by surname.
If you would like to see if YOUR family is included in the book, simply click on the surname menu bar to the left - and if you want an idea of the chapter headings, again click on "What's in the book" on the menu bar.
ISBN 1-894183-15-0
Actual size measures 8-1/2 x 11"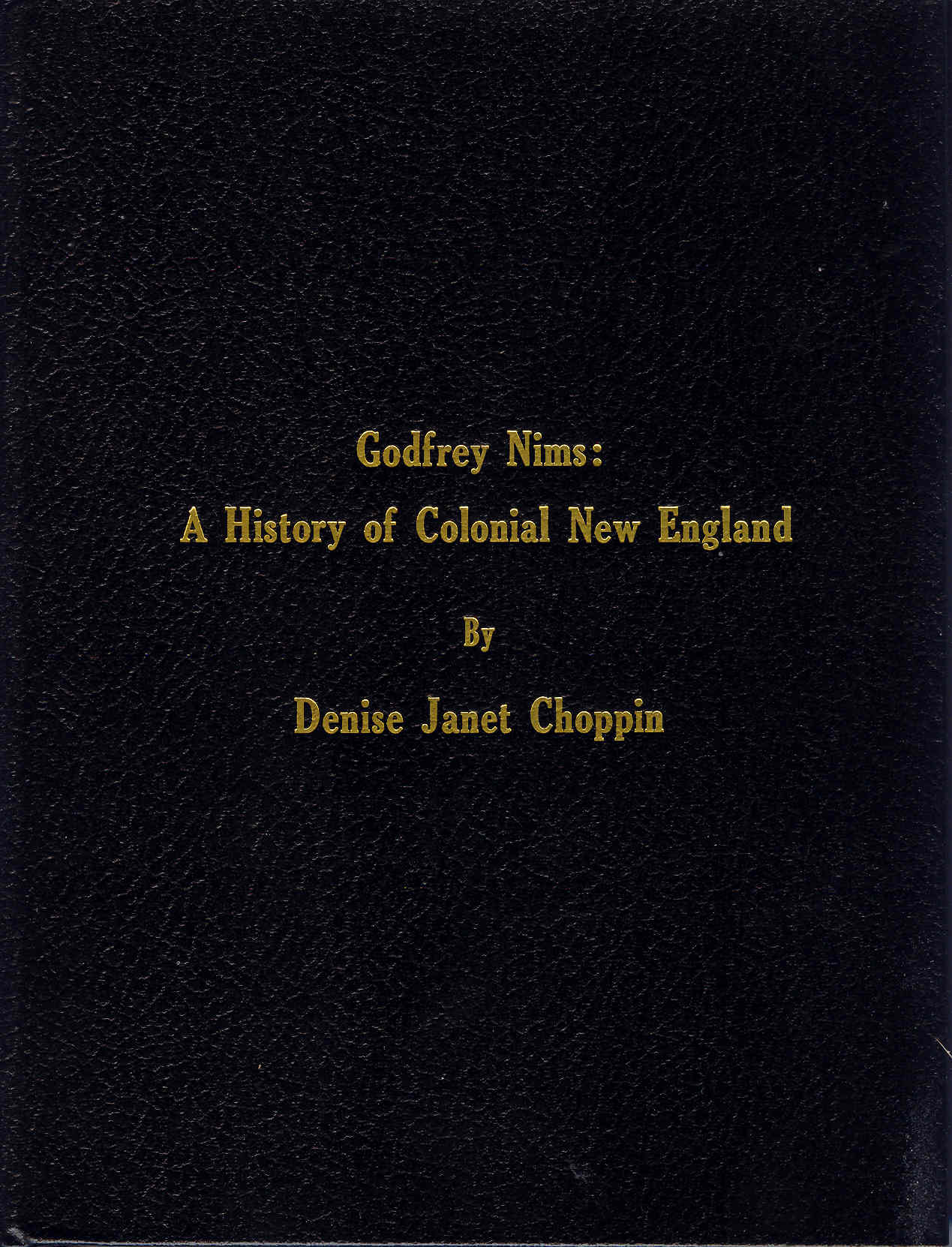 Now Available for Purchase!
Now available for purchase, the hard cover edition (black leather-like cover with gilt lettering) measures 8-1/2"x11" and has 228 pages of history and family trees and contains 33 illustrations, 2 maps and 6 tables and charts.

Price: $39.99 US Dollars or $49.99 Canadian Dollars